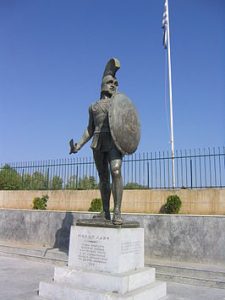 Spartathlon: way to Leonidas, along with Pheiddipes.
This word provisionally the ultimate challenge for 2017.
About my running career.
Nothing special, a runner who likes to have some more walking.
P.R. 'S many rare and distances.
Why ultra running:
Simple, the longer you walk, the more you become one with, so what?
'm still looking.
What started it?
Stop Smoking, 1992, a round of go walking with a brother and then with the district association.
In athletics ended in 1999. Wild like running a marathon and the coach said "course first have a good half" and that I have done for the first time in 2003. After it was canceled in 2002 after 21 km. a little wind, faintly hear.
After the marathon I had something on, it's okay then! Although I've been seeing plenty in there.
Addicted to the ultra run through the Roparun, I wanted to distance ever run at one time.
Why ultra running?
I could not do triathlons my wife is too much time in it.
During the 60 Texel I saw people who were engaged in the double distance, I found this really so great, that I wanted to.
Only for 120 km. you need a 100km. 9:30 within walking or meet other qualification requirements.
Yes, you soon fully seated in the ultra world.
Ultra running is nothing unique about it just go where the marathon stops away.
Not everyone is capable of, as was not everyone to go, basketball, billiards or walk 800 meters.
I'm not a little crazy, maybe it is reversed and the rest of the world.
Trainer:
Yes which I too, Tonio, someone who makes special schedules for me. He is also a sponsor of my clothes.
The least I can do for him is to call the name of his company "FEET ANALYSIS"
Club:
Achilles Etten-Leur.
Just train cozy with a number is always more fun than anything
only to have to do.